I made a game for the
TIGSource Procedural Generation Competition
. It's called
Legend of the Tomb of Fate
, and you can download it here:
Python source for Mac/Linux
or
Windows executable
. There's a little bit of discussion about the game
happening on the TIGSource forums
.
I've posted
more information here
, but here's the basic gist: it's an old school BBS door-style RPG (think
Legend of the Red Dragon
meets
Etrian Odyssey
) in which almost all the content is procedurally generated: enemies, weapons, armor, elemental affinities, and so forth. They're all generated randomly as you play, so no two playthroughs are the same. There are lots of bugs and unimplemented features, but it's definitely playable (and winnable).
So give it a download and tell me what you think! Here are some screenshots: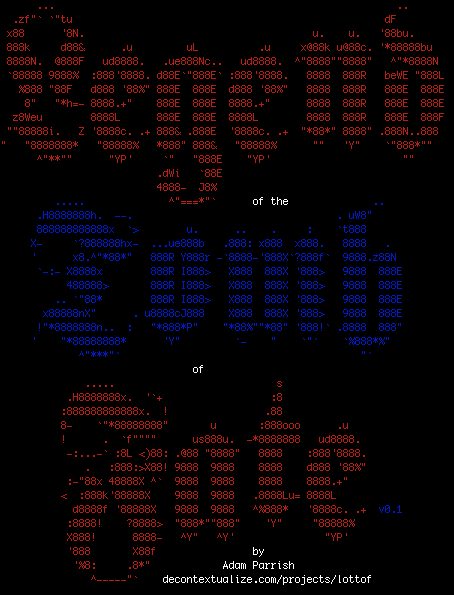 Title screen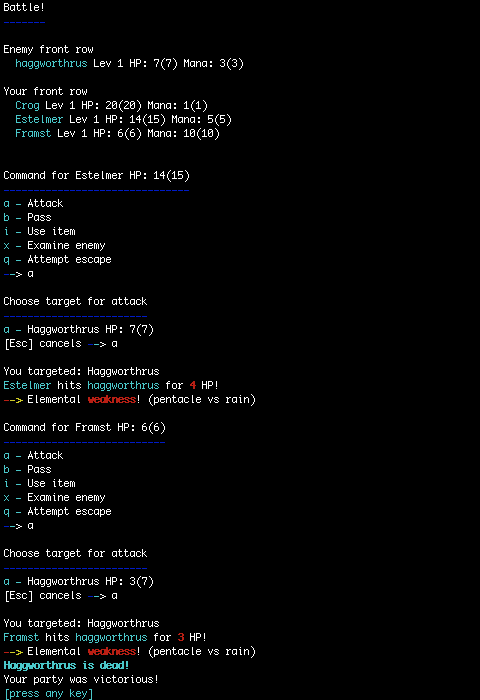 Battle engine (it r0x0rz y3r s0x0rz)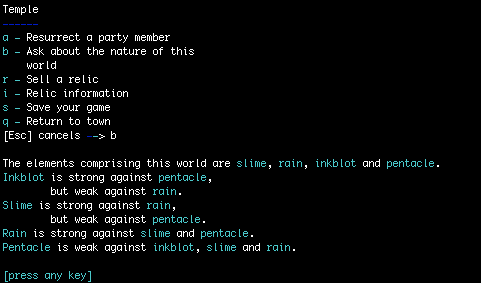 Procedurally generated elemental affinities